Join Earth Mama in celebrating the Women's Suffrage Centennial in 2020!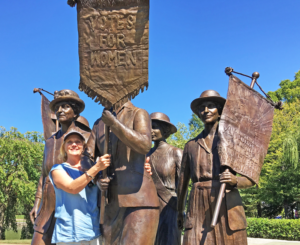 2020 marks the 100th anniversary of the passage of the 19th Amendment, guaranteeing and protecting women's constitutional right to vote. This historic centennial offers us the opportunity to celebrate a milestone of democracy and explore its relevance to the issues of equal rights today.
Centennial Projects have already begun in many states. Search for activity in your area and get involved in this once in a lifetime opportunity!
---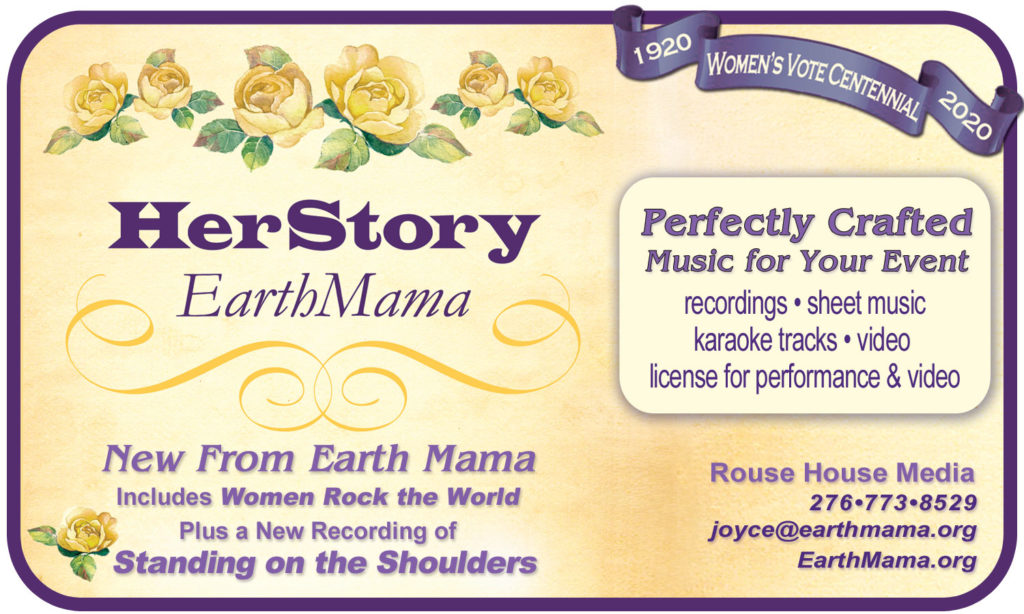 Earth Mama's Latest CD Her Story is a lyrical collection of original songs honoring the lives, loves and work of women. In celebration of Women's Suffrage Centennial. Includes a new recording of Standing on the Shoulders anthem, new songs for Mother's Day. Powerful and Empowering.Released 2019
---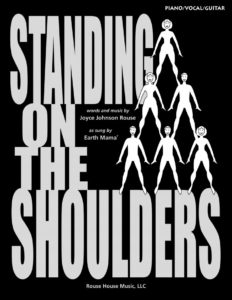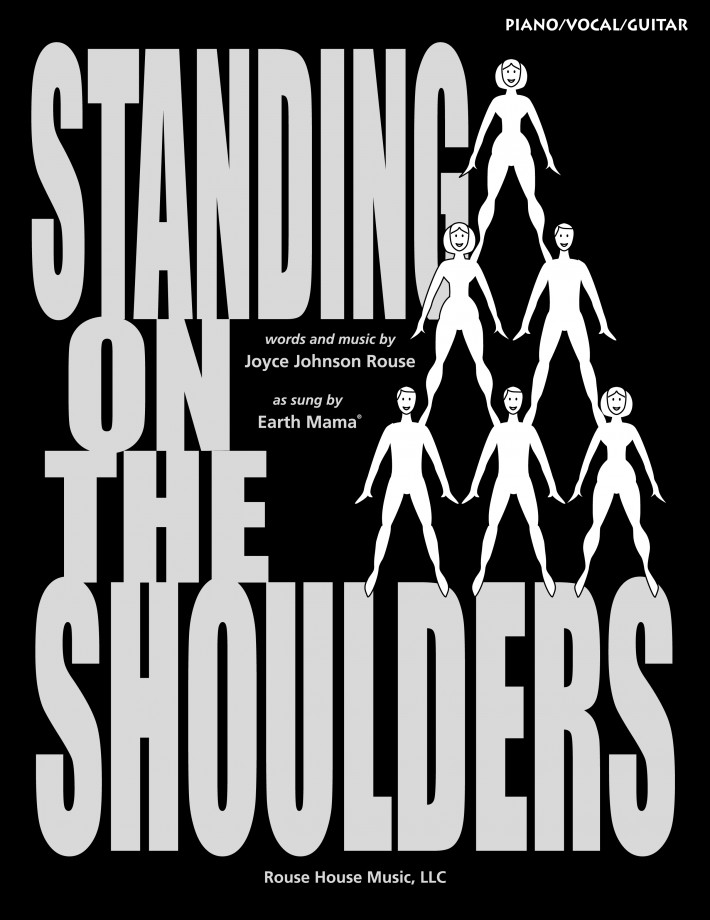 Earth Mama's Standing on the Shoulders, which premiered at the 75th anniversary of the 19th amendment in Washington, D.C., became the theme song for the celebration. The song continues to be performed worldwide each year by community, business, and religious leaders wishing to share the message with diverse audiences. The lyric has been translated into additional languages available for download on our Lyrics Page
---
---
Links to Great Resources: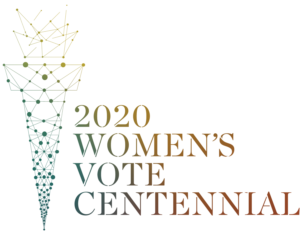 The 2020 Women's Vote Centennial Initiative (WVCI) is to serve as a central organizing and information-sharing entity for programs, projects, and activities that commemorate the 100th anniversary of the 19th Amendment, educate the public on the legal and social advances resulting from the amendment, and stimulate dialogue to address the ongoing fight for women's rights.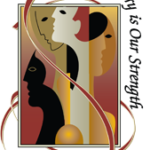 The National Women's History Alliance formerly, the National Women's History Project, is a leader in promoting Women's History and is committed to the goals of education, empowerment, equality, and inclusion.
A project of The National Collaborative for Women's History Sites, The National Votes for Women Trail is collecting sites from all over our country to allow us to tell the untold story of suffrage for all women, of all ethnicities, that extends well past the passage of the 19th amendment. We currently have 44 State Coordinators and over 1000 sites on our database, which continues to grow at a rapid pace.

Suffrage and the Media is a database and resource site created by members of the American Journalism Historians Association. On this site, you will find video links to short synopses of the new research, all headlined SUFFRAGE AND THE MEDIA, American Journalism Special Issue, Spring 2019 with subheads identifying each author and article title.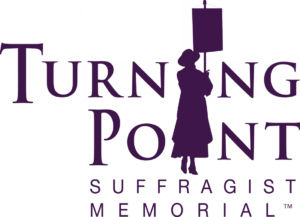 The Turning Point Suffragist Memorial Association is a volunteer-led organization dedicated to honoring, memorializing, and educating future generations about the suffragists who fought for and won the right to vote for American women. Our vision is to raise awareness and funds to create a memorial that will reflect the strength of these women and the significance of their struggle.
---
Women's Suffrage Events with Earth Mama: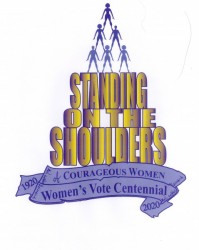 January 10, 2020

-

January 12, 2020
View All Events
---
Reflections