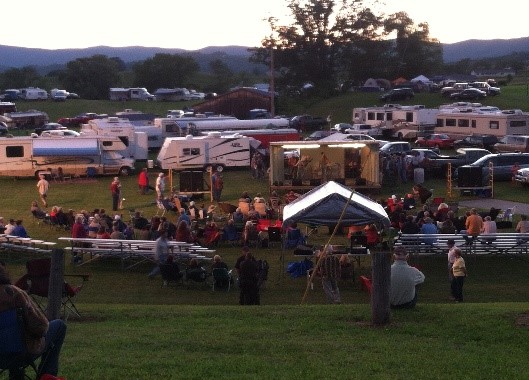 The Elk Creek Fiddlers Convention, the Leaf & String Festival in Galax, the Wayne Henderson Festival at Grayson Highlands Park, the Old Fiddlers Convention in Galax, the Strawberry Festival in Roanoke, and this is just in far southwest Virginia. 

The summers in Virginia are filled with festivals, music, and just plain old fun. 

Try the Traditional 4th of July Celebration in Staunton or the Fourth of July Fireworks – Williamsburg to have some fun on the 4th.  August brings the Carter Family Traditional Music Festival, the Hill Top Berry Farm & Winery Blackberry Harvest. Or try the Virginia Arts Festival, the Rosslyn Outdoor Film Festival in Arlington, or the Annual Shrimp & Wine Fest in Central Virginia.

Music, art, wine – whatever your interest – there's a festival.

http://www.virginia.org/directory/events/festivals/ will take you to a listing of festivals throughout our great state of Virginia.

Where ever you are in Virginia, from spring through fall, you'll find a festival to go to.

We do love you, Virginia!!