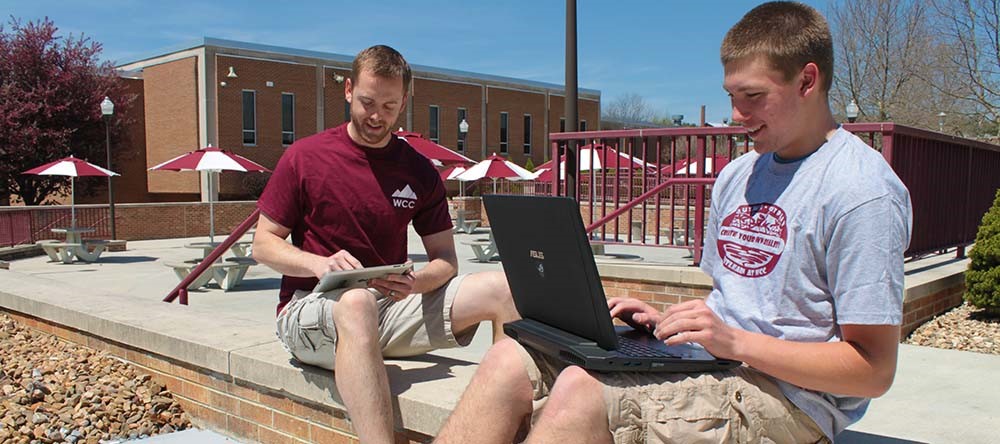 Virginia's Community Colleges System (VCCS) has a 45-year track record of educational excellence and innovation to serve the needs of our citizens and strengthen the commonwealth's economy. There are 23 community colleges in the state and all of these colleges commit to increasing access to affordable education and training so more individuals can acquire the knowledge and skills needed to be successful in an ever-changing global economy.
Wytheville Community College, (WCC), located in Southwest Virginia, also offers courses at the Crossroads Institute in Galax and at the Smyth County Education Center in Atkins. WCC has a strong distance learning program for students who wish to take classes at or near their homes.
Over the years I've had the opportunity to perform a number of musical concerts for Wytheville Community College to educate our youngsters and adults in the importance of taking care of our earth. President of WCC, Charlie White Ph. D. has committed to professional development in "Green" initiatives in workforce programs and will provide funding for professional development activities related to "Green Jobs". In a Report of the Chancellor's Task Force on Environmental Sustainability published in 2009, he states his plans for implementing "Green" into appropriate curricula and classes.   
Virginians are fortunate to have a strong higher education system in place to help us grow into a sustainable future. VCCS adds to our Virginia Beauty.