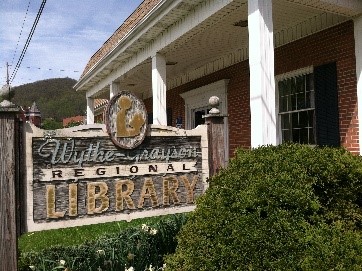 I enjoy doing library programs. The kids are interested and so full of energy, and there's always so much going on at Virginia's libraries.
Enjoy this guest post by Laura Bryant below!
Virginia's libraries come in all sizes, places, shapes, and interest…as the slogan says "Virginia is for Lovers", so are her libraries for lovers. For example, our local library in Independence is open 50+ hours a week and 24/7 online for lovers who need information and help – or even a book to read. Lovers who need a computer to find information (for those who don't have one, have one that is not in working order, or a visitor coming through town needing help or directions) can always find this resource in a local library. Families and kids are always welcome to special activities and events that educate and entertain. And always, the people who work in libraries are lovers too – they love to help you.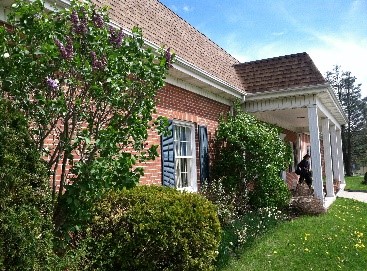 Virginia loves its history. Our libraries have history resources and provide sources of information on the place you live, local history, your family history, and information on places you would love to visit or just interested in learning about. To research family history, check with your local library, or the Library of Virginia for databases and links to resources – all free to use.

So How Do I love thee, Virginia Libraries? — Virginia Libraries will always Love you back!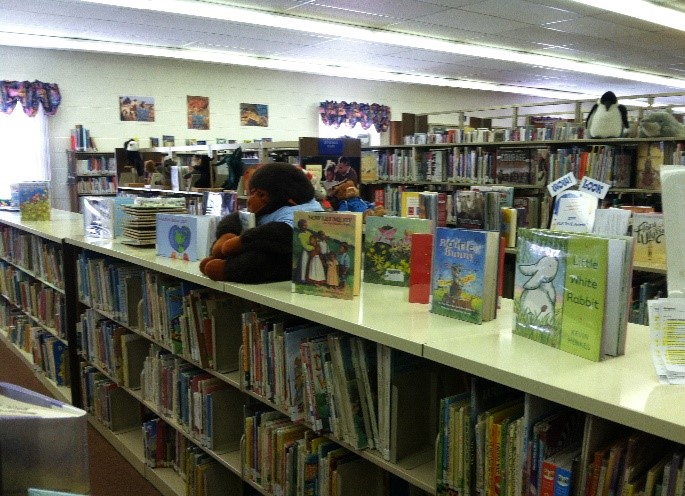 Many thanks to Laura Bryant for guest-writing this post. Laura Bryant is a retired director of the Galax-Carroll Regional Library, long time librarian for Oak Hill Academy, and tireless community volunteer in Grayson County, Virginia.